As you may know, Rune Hunters Chapter 4 is drawing to a close and that means I will be taking a short sabbatical before diving into the next one. While I am away, I'm leaving everyone's favorite number two witch in charge, Kate Sweeney.
Feel free to ask her any questions that you may have, or just leave her comments, praise or criticisms. All are welcome and your post/email might just end up in an upcoming comic.
So feel free to ask Kate whatever, she's eager to know what is on your mind.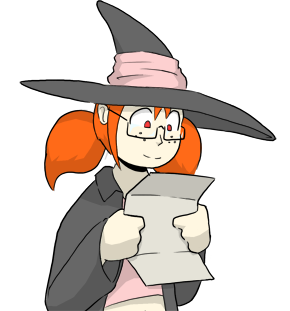 Send me the info or post in the comments, I'll be sure to pass it on: Email Facebook Twitter